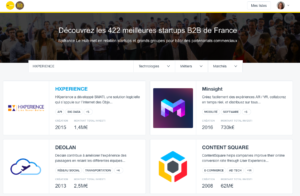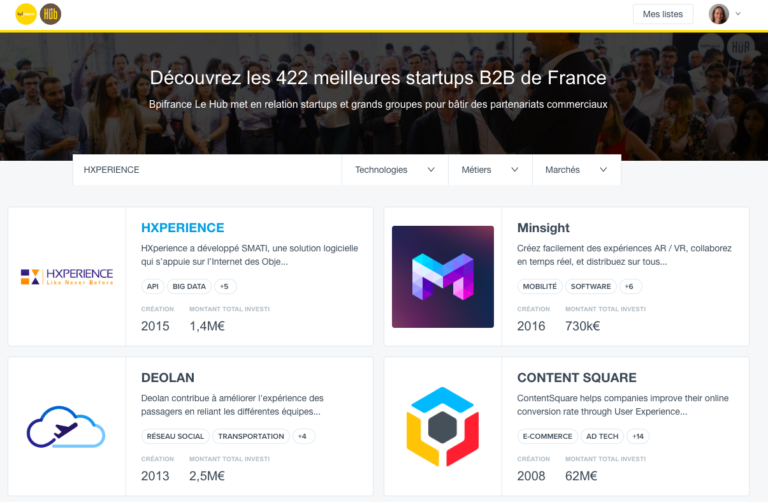 Hxperience is one of the 400 startups referenced dans Le Hub BPI France platform
This platform aims at connecting big corporates and startups in the B2B market in order to develop commercial partnerships.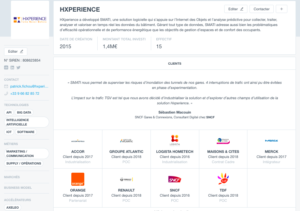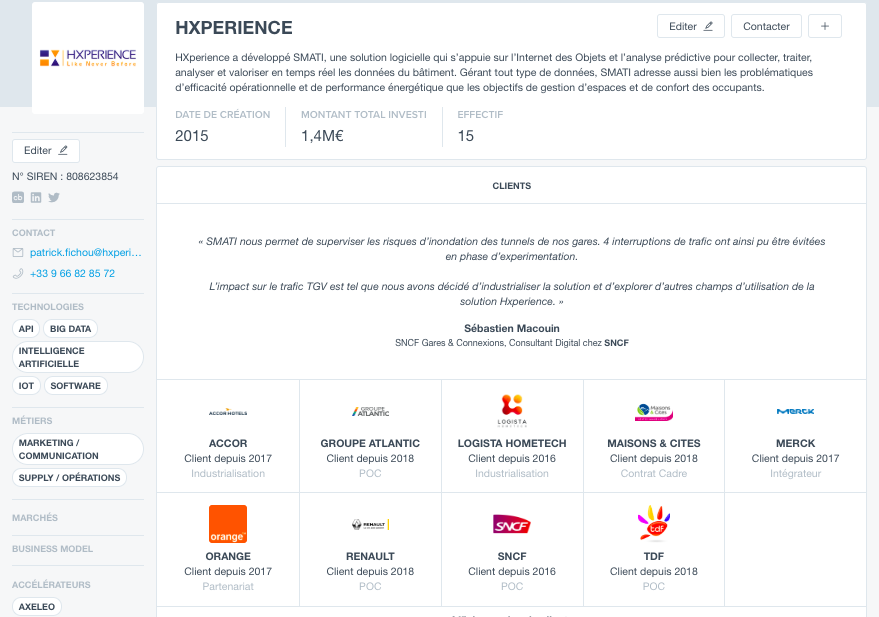 Each startup page contains detailed information about the product offering, customer references, technology used as well as data on staff number or funds raised.
About BPI France Le Hub:
Bpifrance Le Hub is a connection platform between traditionnal economy and the best in French innovation
Bpifrance Le Hub evangelises, creates strategic partnerships and multiplies opportunities for acceleration, growth and innovation.