Your challenges
Building operators, property owners, facility managers and maintenance companies : are you willing to reduce the carbon footprint of your buildings, improve their performance and ensure comfort and quality of service for the occupants?
Do you think existing Smart Building solutions are too complex to implement?
We created the SMATI Packs just for you!
The SMATI Packs
A complete solution to connect your buildings and improve their operations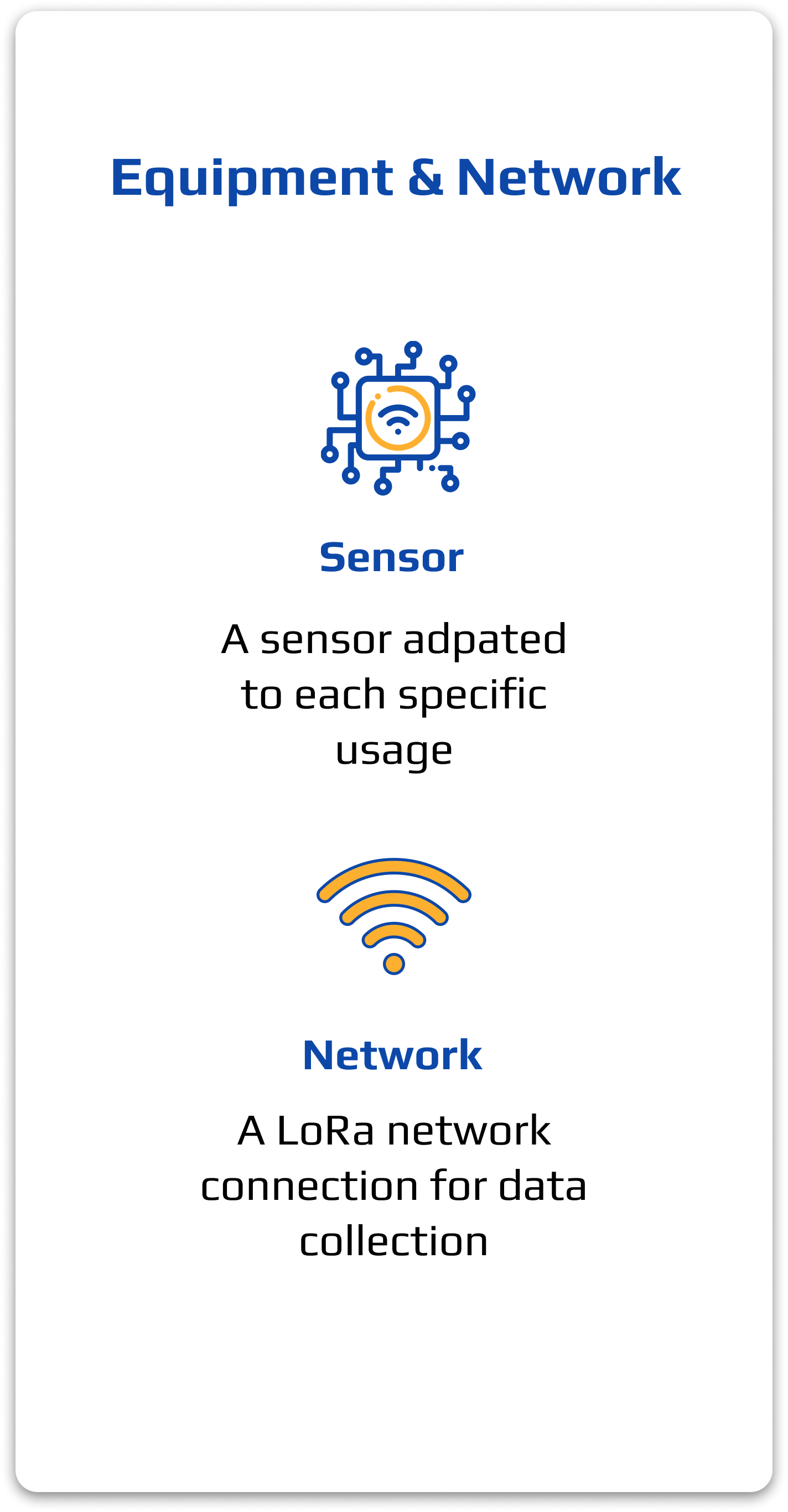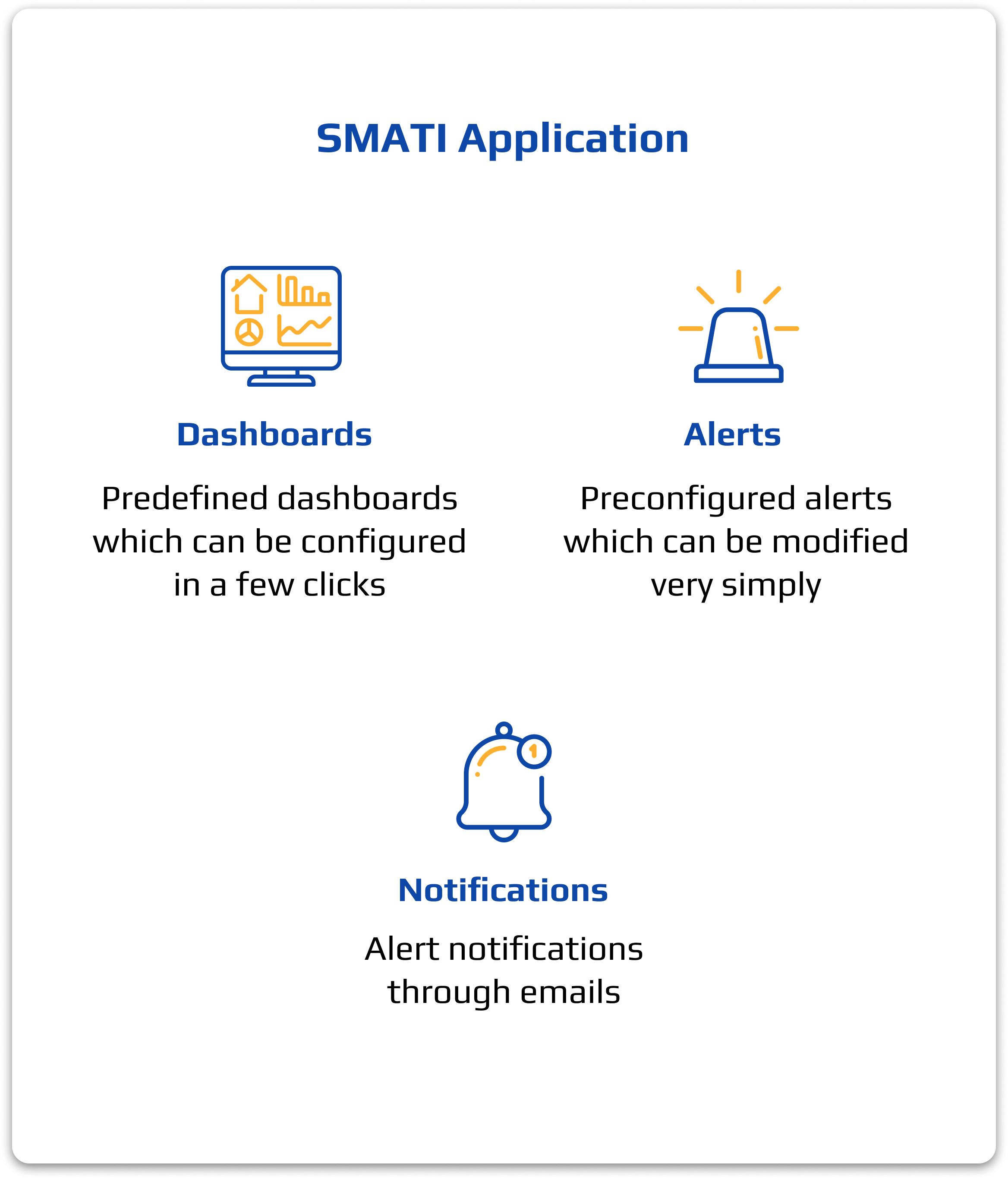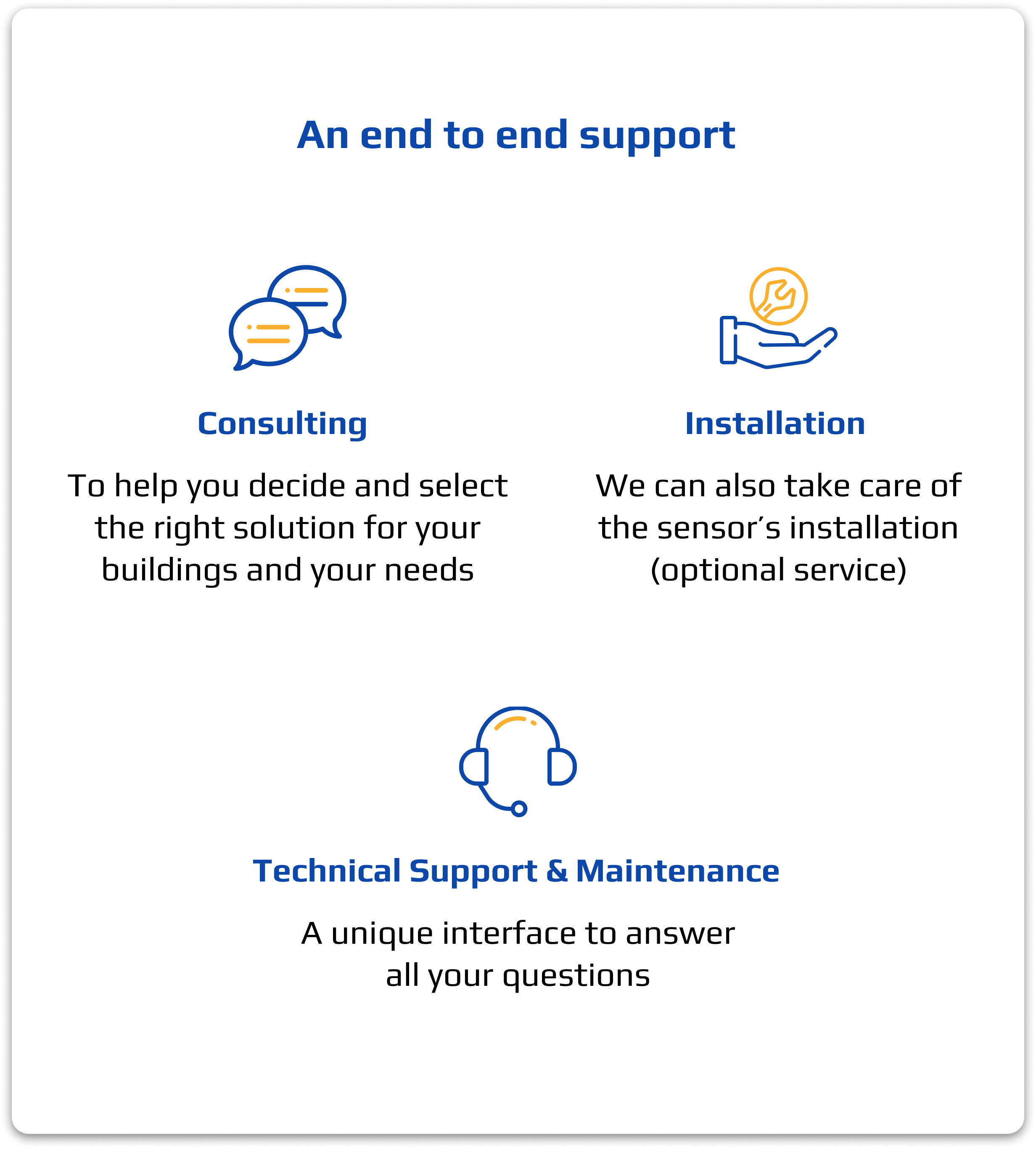 Our SMATI Packs catalog
Select and Order your Packs
2. Instal your sensors yourself or have them installed
3. Launch the SMATI application and you can start !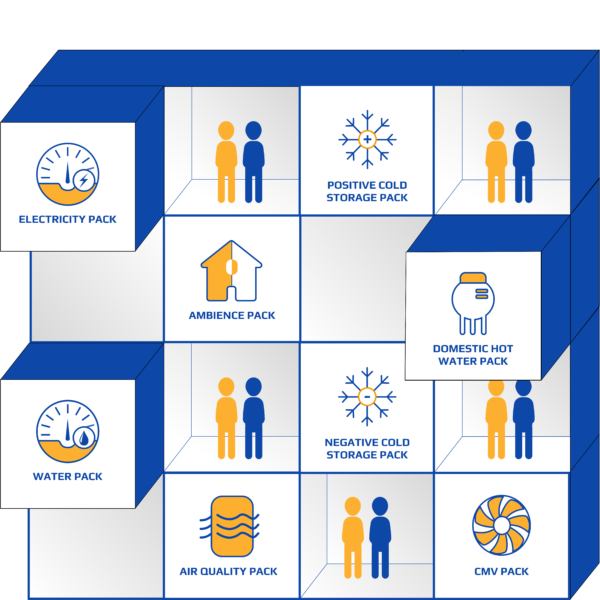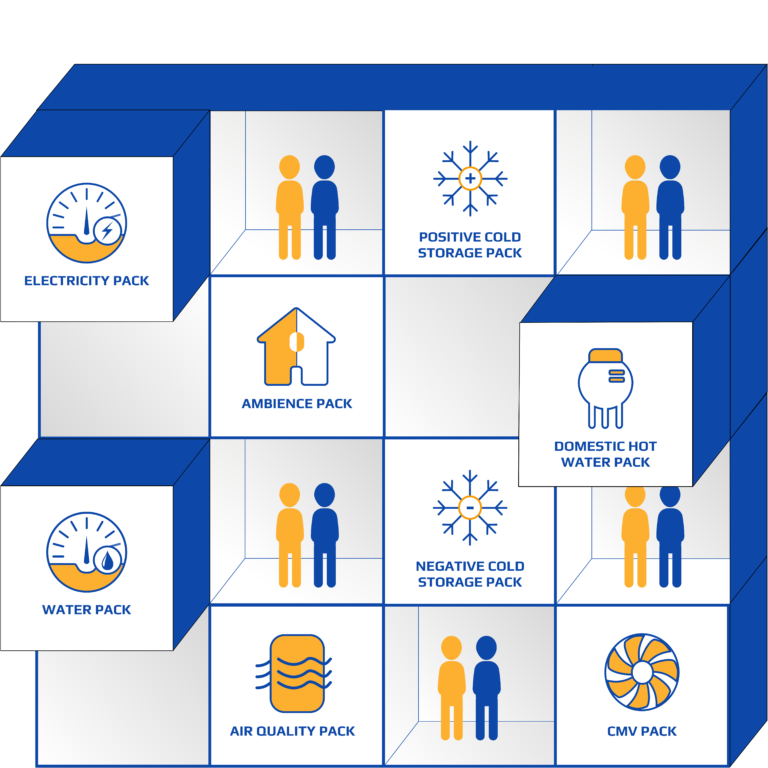 Your SMATI Pack
Improve your buildings operations and performance